Star T-shirt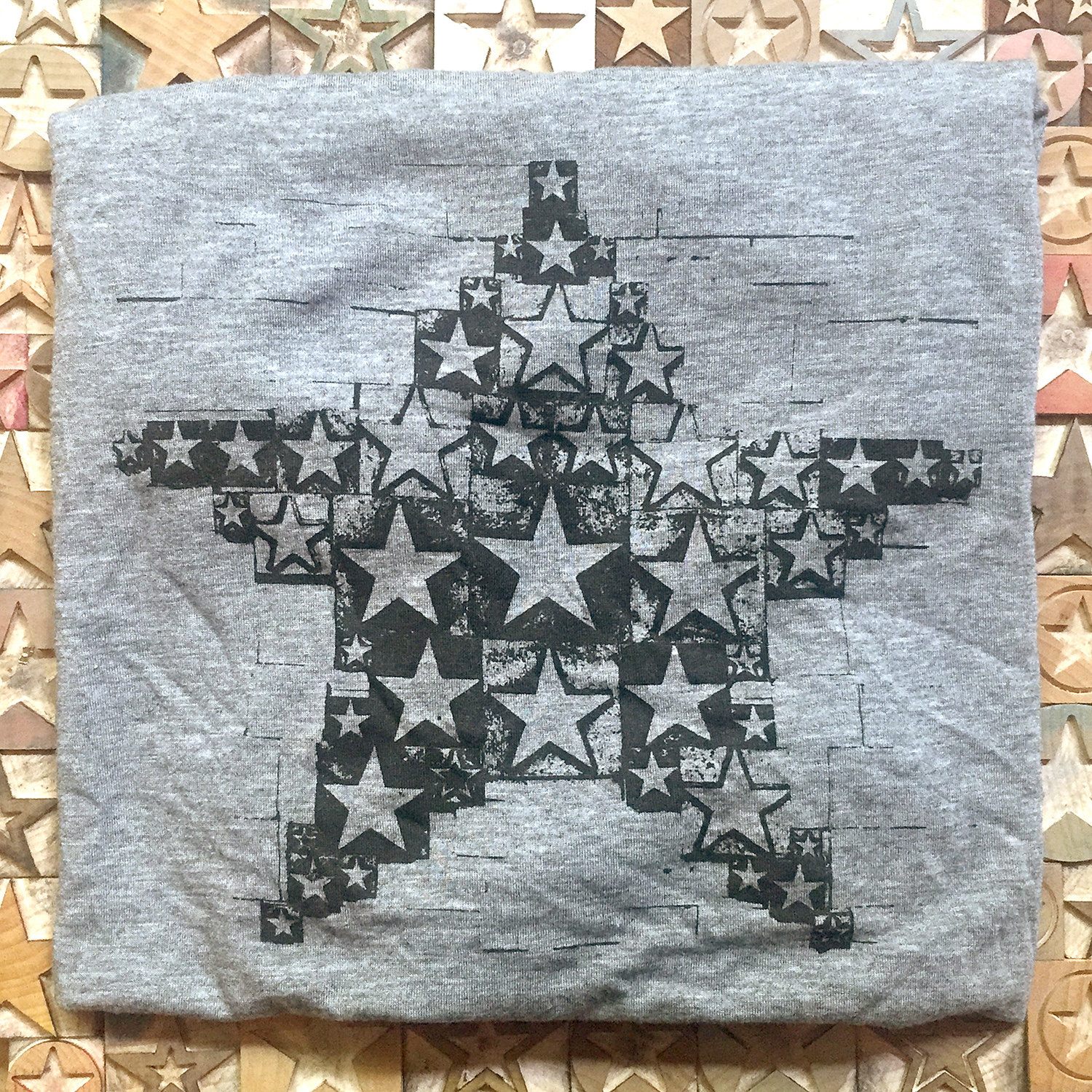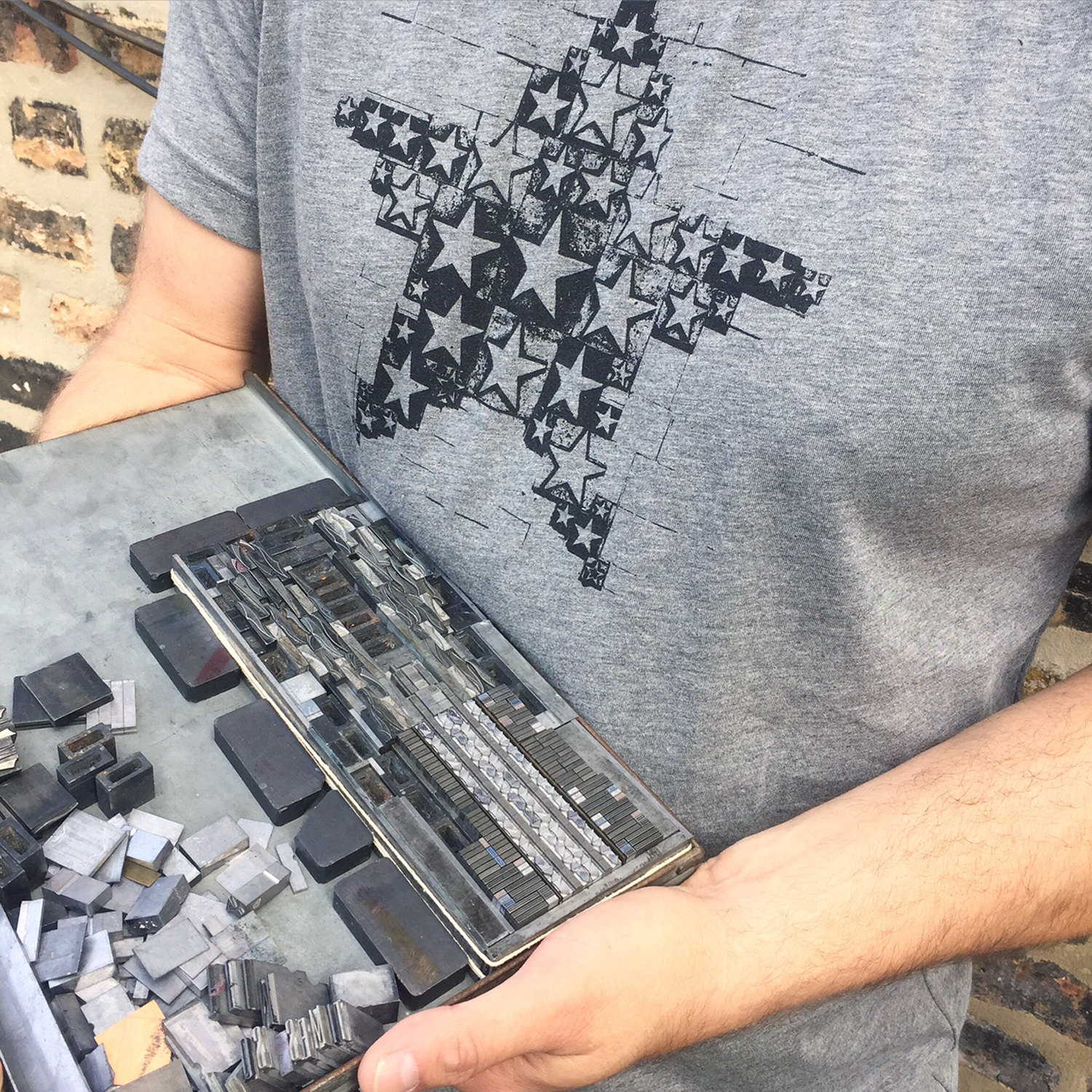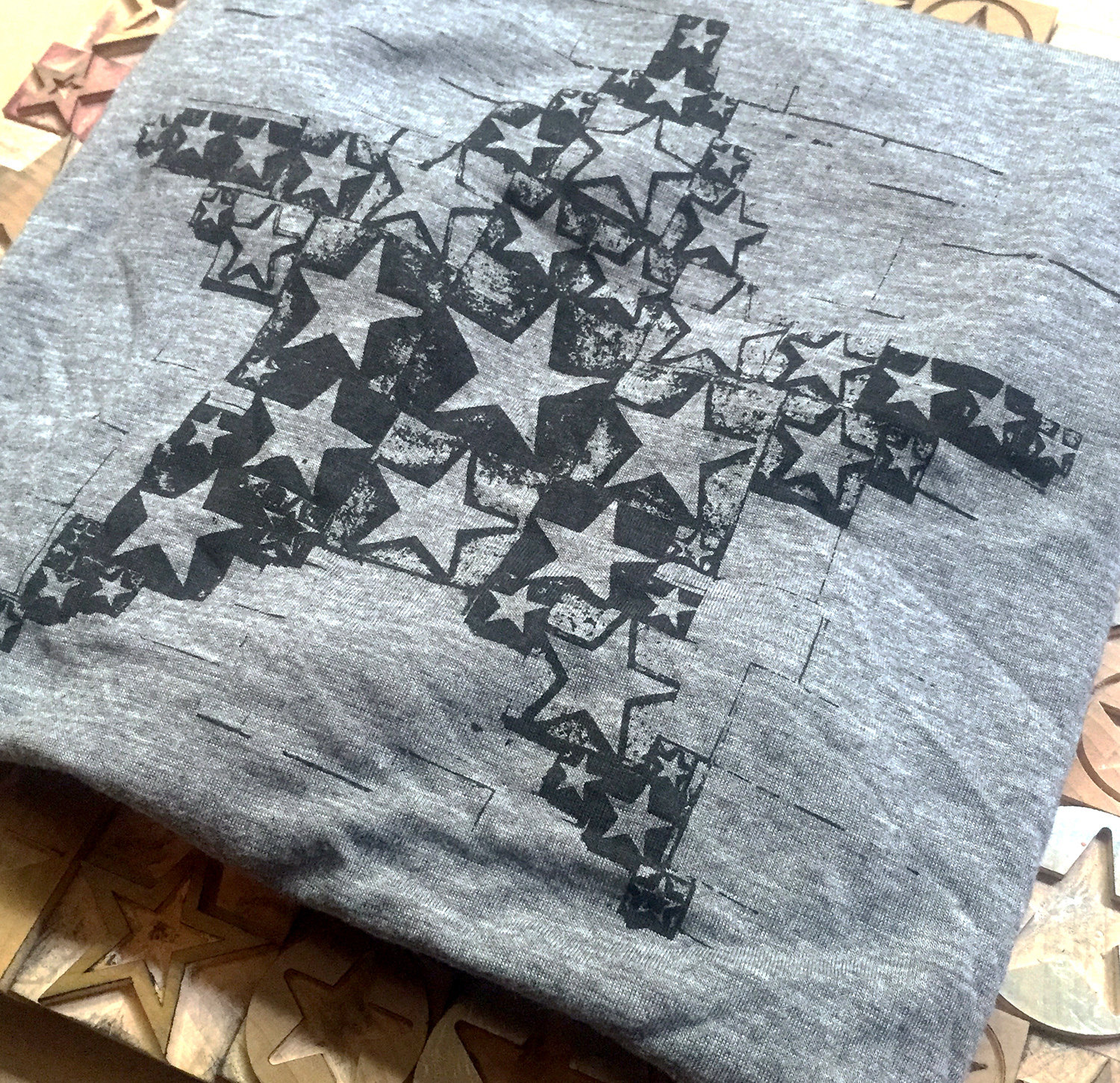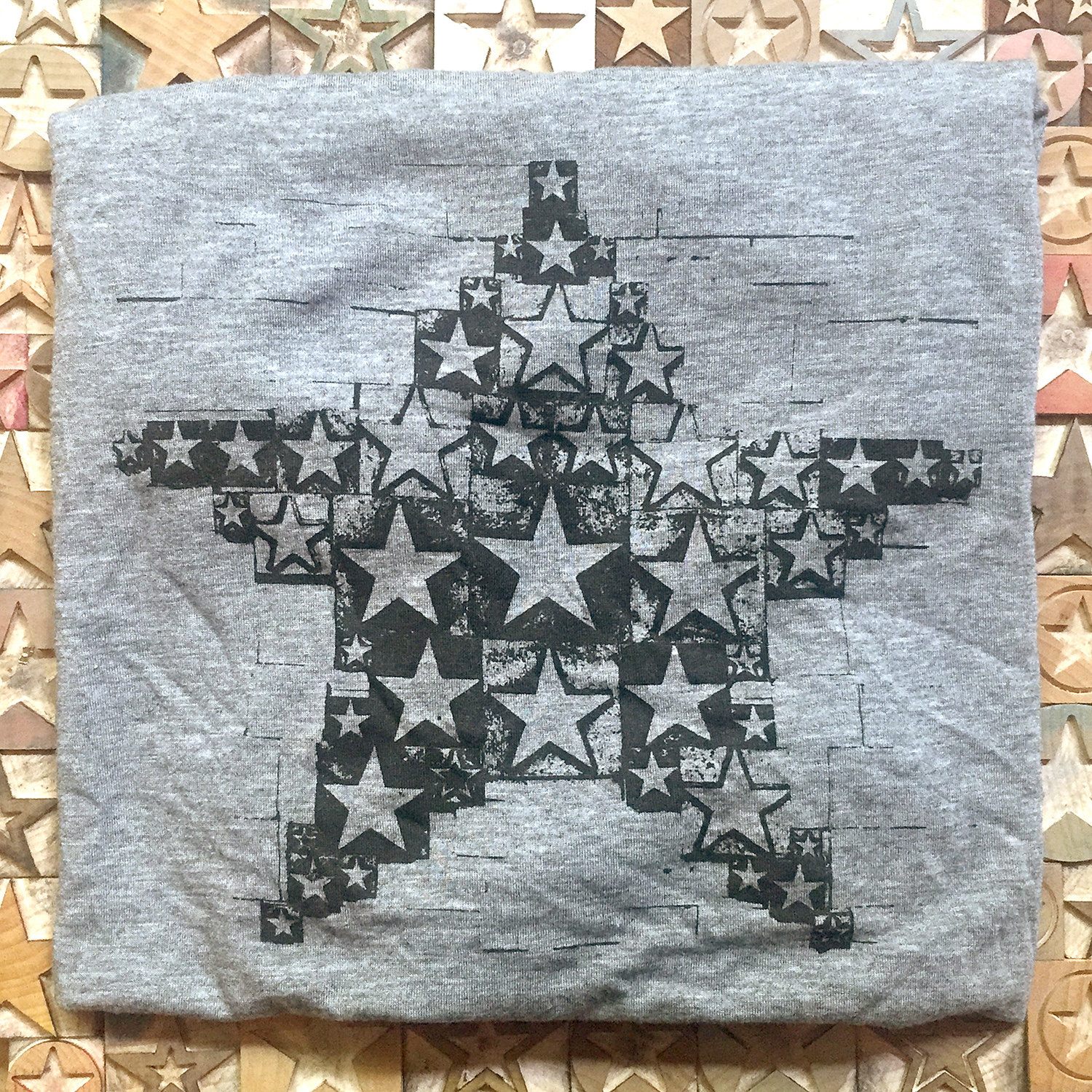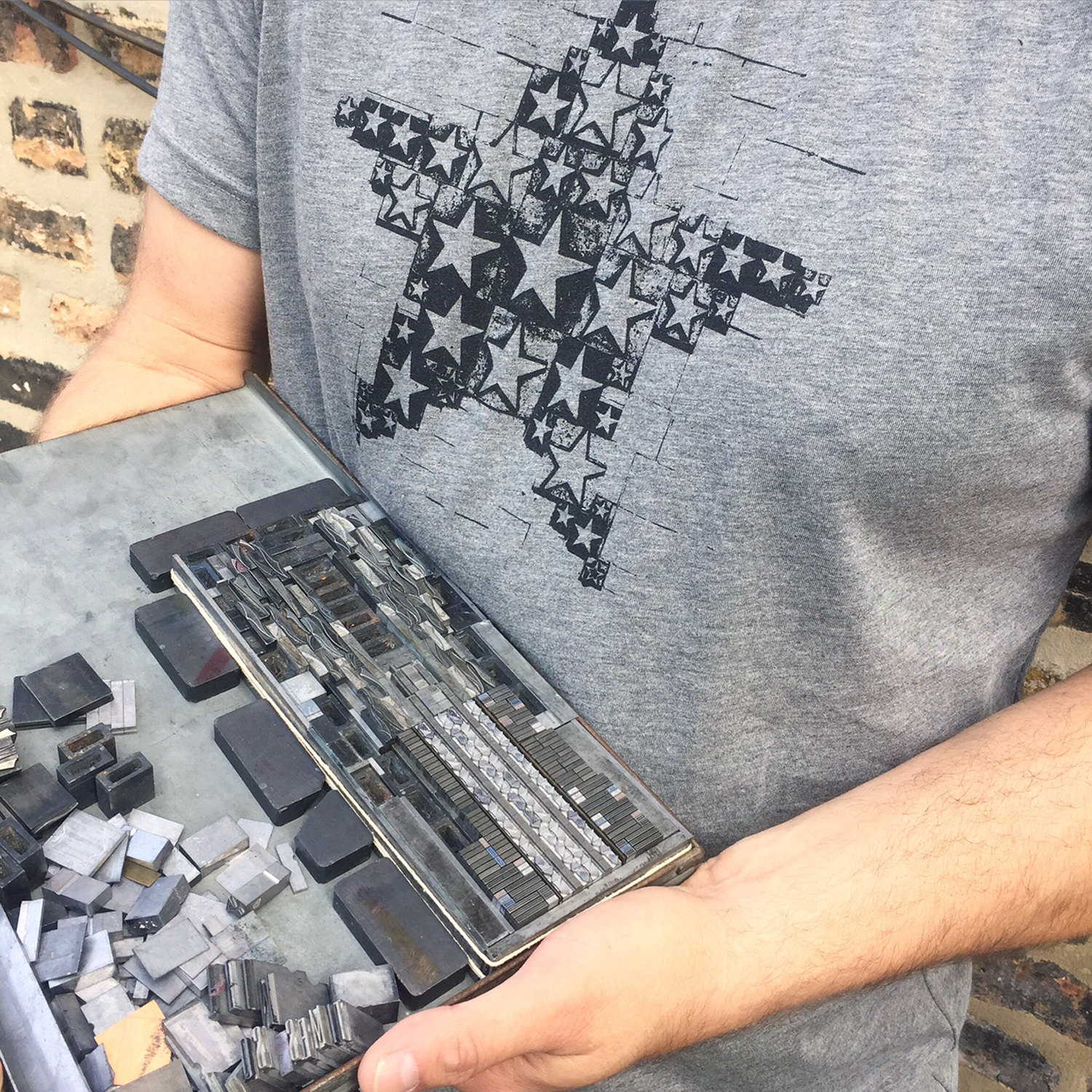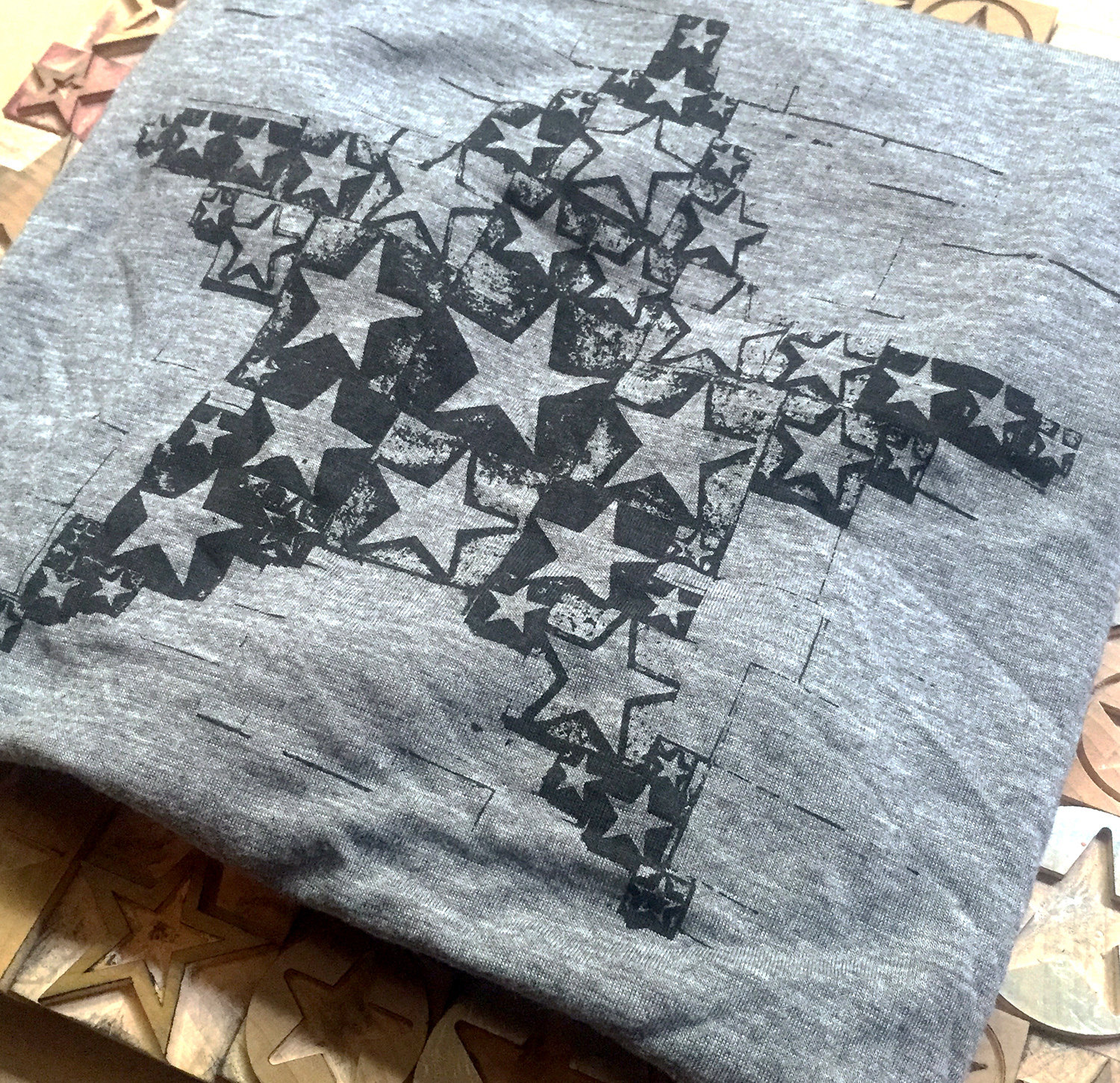 Star T-shirt
We love our metal type letterpress forms so much we've turned the images into t-shirts! A photograph of the type itself (see image) was converted, contrasted and reborn as this killer star image, then screenprinted onto soft, high quality shirts. We left some of the 'noise' around the type form on the artwork to hint at how the type is assembled.

Star measures approximately 9x8".

Shirts come in S-M-L-XL.

Printed with black heat set ink on tri-color gray shirts by Friends of Starshaped in Chicago, IL, USA. Shirts are sweatshop-free.

Due to the handprinted nature of each shirt, some variation will occur.