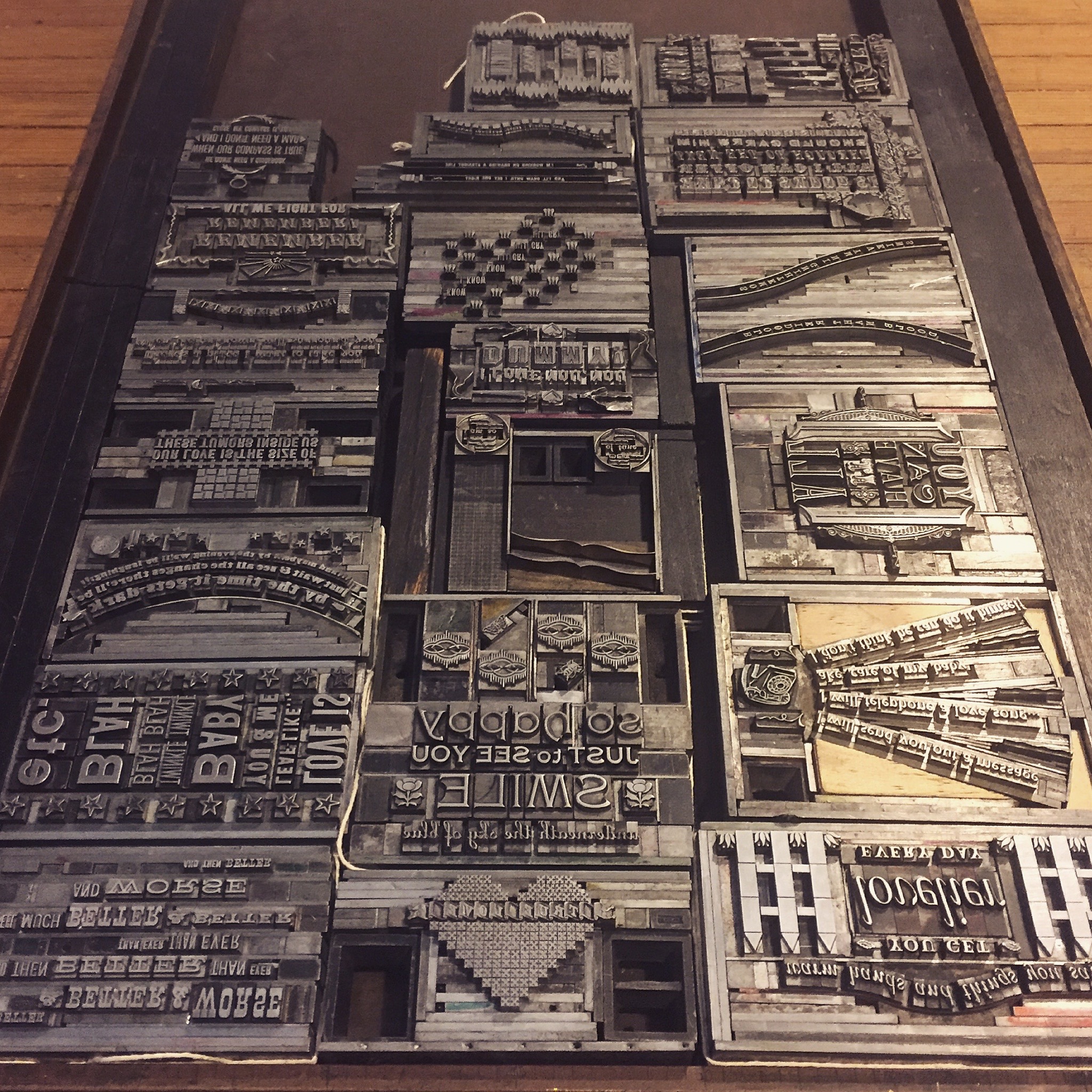 While my husband battled cancer in 2015-16, Starshaped Press was my refuge, type my therapist. With every disheartening deliverance of bad news during the day, I raced to the shop at night, setting 25 symbolic typographic images. September 25th was our anniversary as well as the date of his diagnosis.
Tiny typeset forms featured lyrics from the soundtrack of our life unraveling... a mini mixtape of grief. I printed and gave them to my husband, a testament to our shared sense of loss.

PUT IT IN A LETTER showcases these forms & feelings in a star-shaped book, sampling lyrics remixed with handset vintage type and ornaments. Letterpress printed and bound, each book (mockup shown here) features 25 typographic illustrations and measures 4.5 inches square, housed in a heavy paper sleeve.
Also shown here are a few of the original type forms, black and white prints of them and a sample of the hand-colored versions. The final pages of the book are printed on Mohawk Superfine White.

For more about the original project and to see all of the included images, go here.
To order, please go here.