The White City Chicago World's Columbian Exposition Print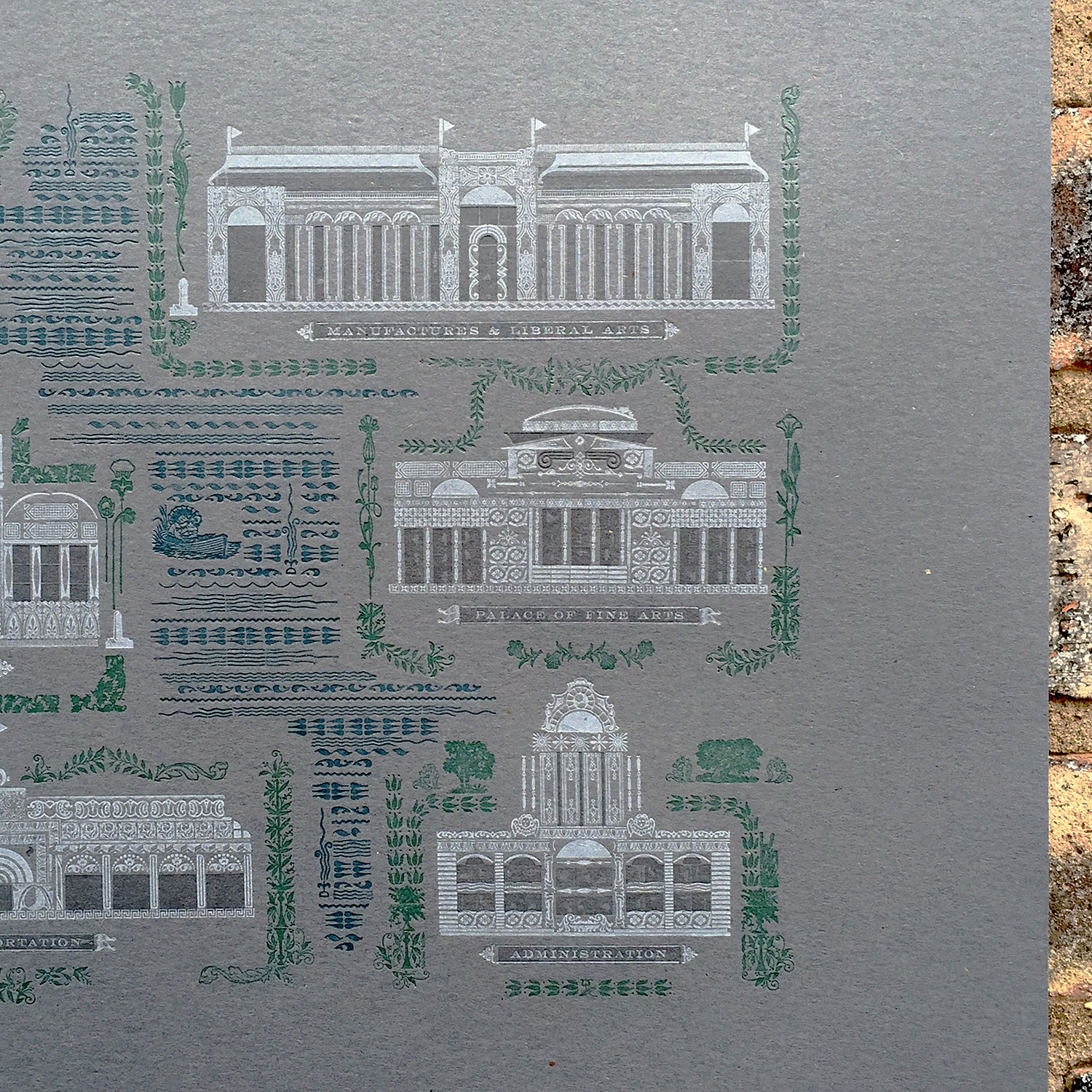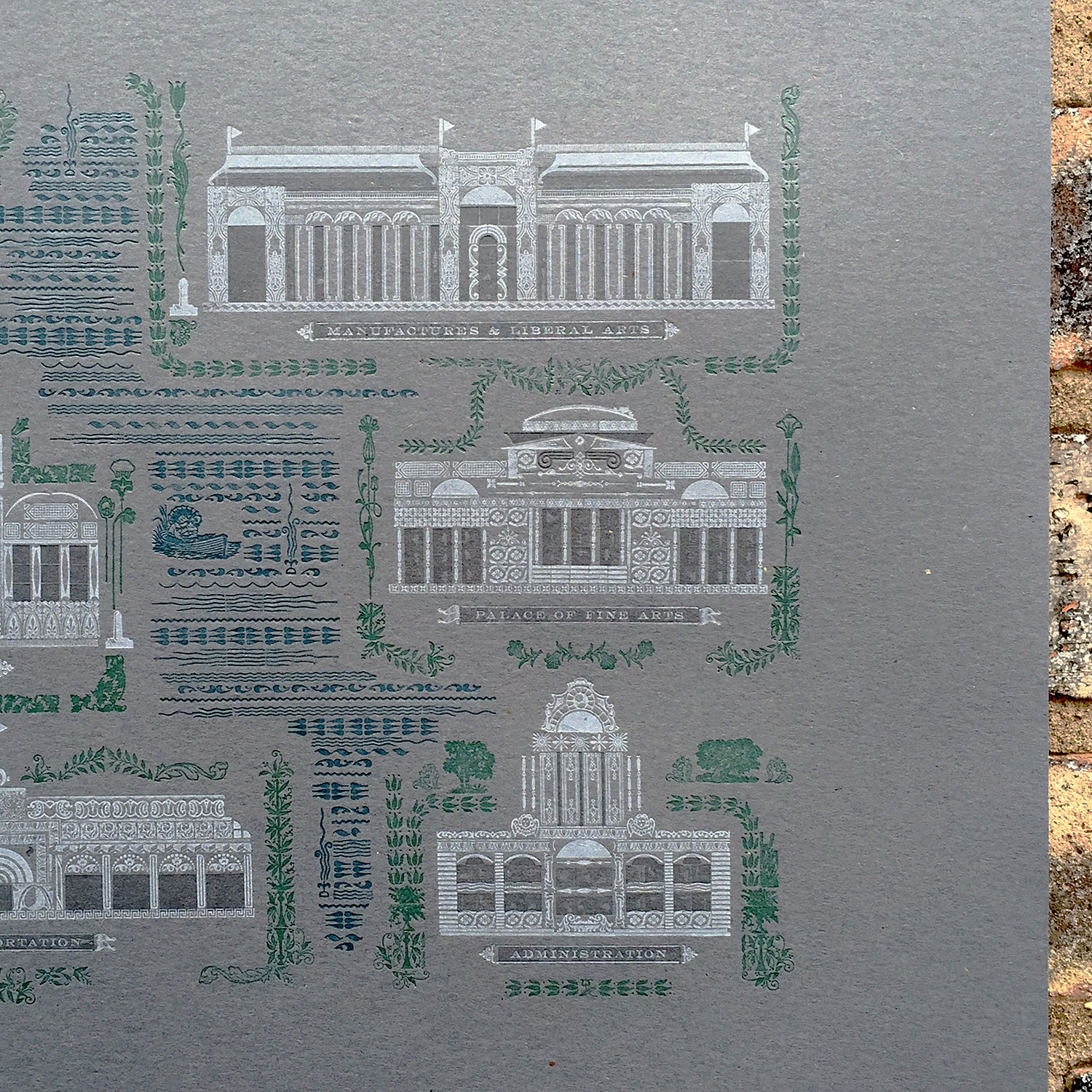 The White City Chicago World's Columbian Exposition Print
This print was made in celebration of the Chicago World's Fair Columbian Exposition held in 1893. Dubbed 'The White City' due to the aesthetic decision to paint all of the structures of the Fair a unifying white, this gorgeous city-within-a-city was built over the course of 2 years and hosted guests from around the world for a 6 month period. The designs of the buildings were created by the country's most prominent architects of the time, including locals Daniel Burnham and Louis Sullivan. It also marked the first time the world saw a Ferris Wheel. The only substantial structure to remain is the Palace of Fine Arts, now home to Chicago's Museum of Science and Industry.

We've paid tribute to The White City in this letterpress print, built entirely from metal type, some of which dates back to the Fair itself. It is a loose interpretation of the features of each structure represented, including the grounds and lagoon between them. The buildings are printed in opaque white ink as well as a transparent varnish-like ink, while the gardens and water are in soft green and blue. The overall effect is very muted on dark gray, textured card stock. Due to the hand printed nature of each piece, as well as the recycled content of the paper, some variations will occur.

Printed in a limited edition of 125. Will not be reprinted and is not customizable.

The piece measures 14x18". It does not roll well, so it ships flat in a clear sleeve with a heavy backing sheet.

CHICAGO ORDERS: Local orders can be picked up from the studio and shipping charges refunded. Email with your order to make arrangements.
Read about the design and print process here.